Edmonton Pool Decks
If you're in the middle of pondering how you can improve your patio or outdoor space, why not consider installing a pool deck today? Not only will you be able to utilize more of your backyard space, but your family and friends can also enjoy a convenient spot to cool down come the summer season.
Blue Isle has the expertise to help you design and construct your own high-quality pool deck. Not only are our crews highly accredited and experienced, as certified Belgard contractors and Techo-Pros, we provide our clients with some of the best patio building materials in the industry. Our designers will take down every detail of your vision, work it into an action plan for our contractors, and once you've signed off on the final quote, our builders will get started on constructing your new deck.
If you have a pool and are looking for an upgrade or are looking to replace your deck, be sure to contact the professionals at Blue Isle! We will gladly lend our knowledge and answer any questions or concerns you may have regarding pool deck construction.
Give us a call and get your free quote today!
Professional Deck Builders & Landscaping Contractors
We are your Edmonton landscaping and deck building company. After we've created a design that addresses everything you want from aesthetics, materials, size requirements, safety precautions, and more, we will begin sourcing and preparing quotes for you to sign off on. We don't start construction on your new pool deck until you're happy with the plan.
With Blue Isle, we pride ourselves in our dedication to customer satisfaction and quality workmanship. All of our patios and decks come with a 3-year warranty to give you peace of mind in the event of the unexpected.
For more information about our pool deck constructions or if you have any questions regarding our decking services, please be sure to contact us! We will gladly provide any additional information you require.
Give us a call at 780-616-0512!
Gallery
Learn More About Our Installation Process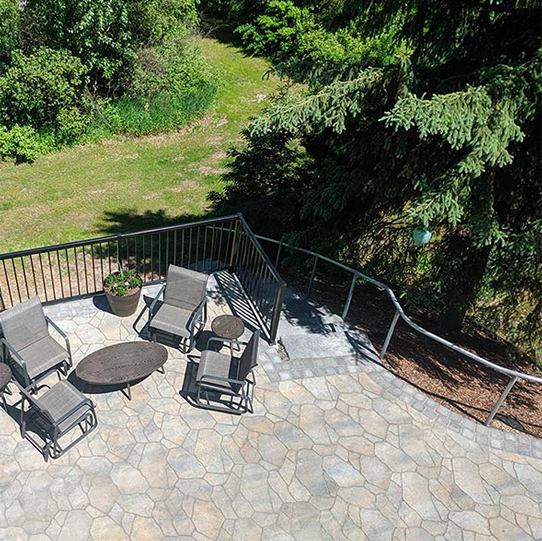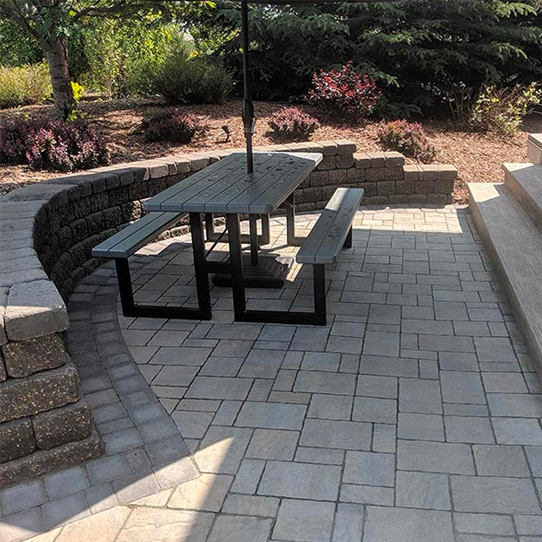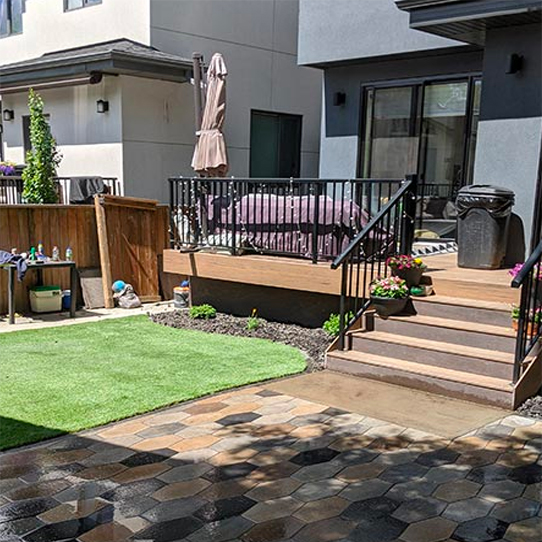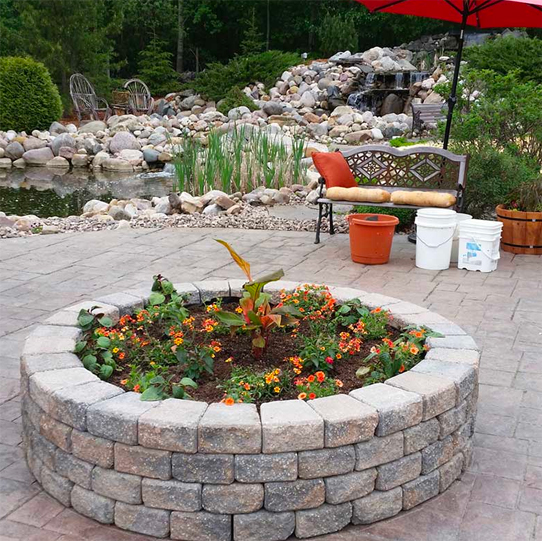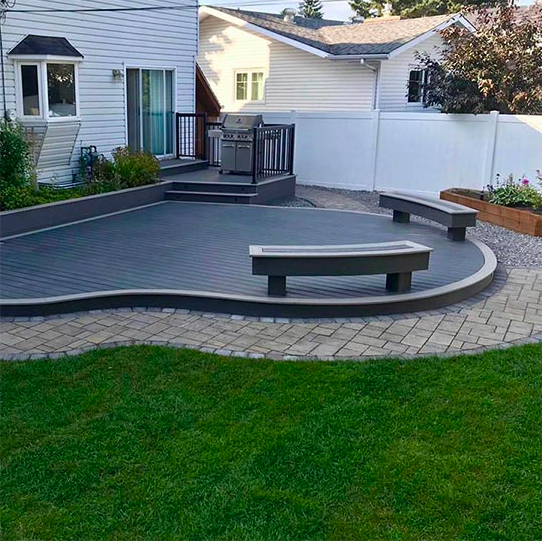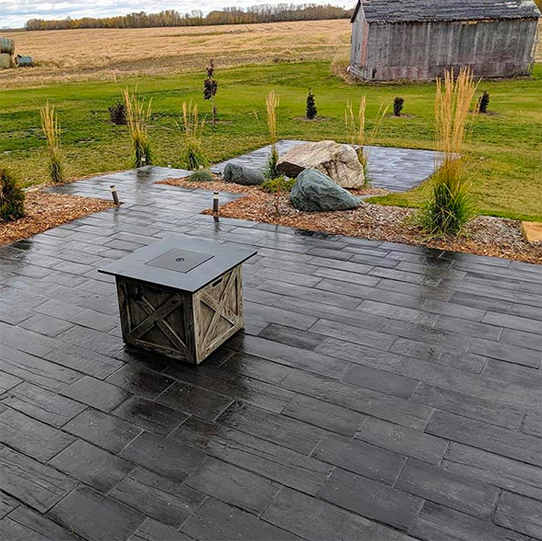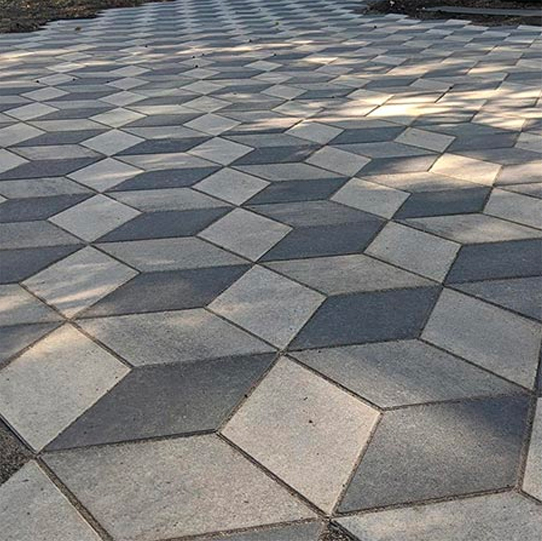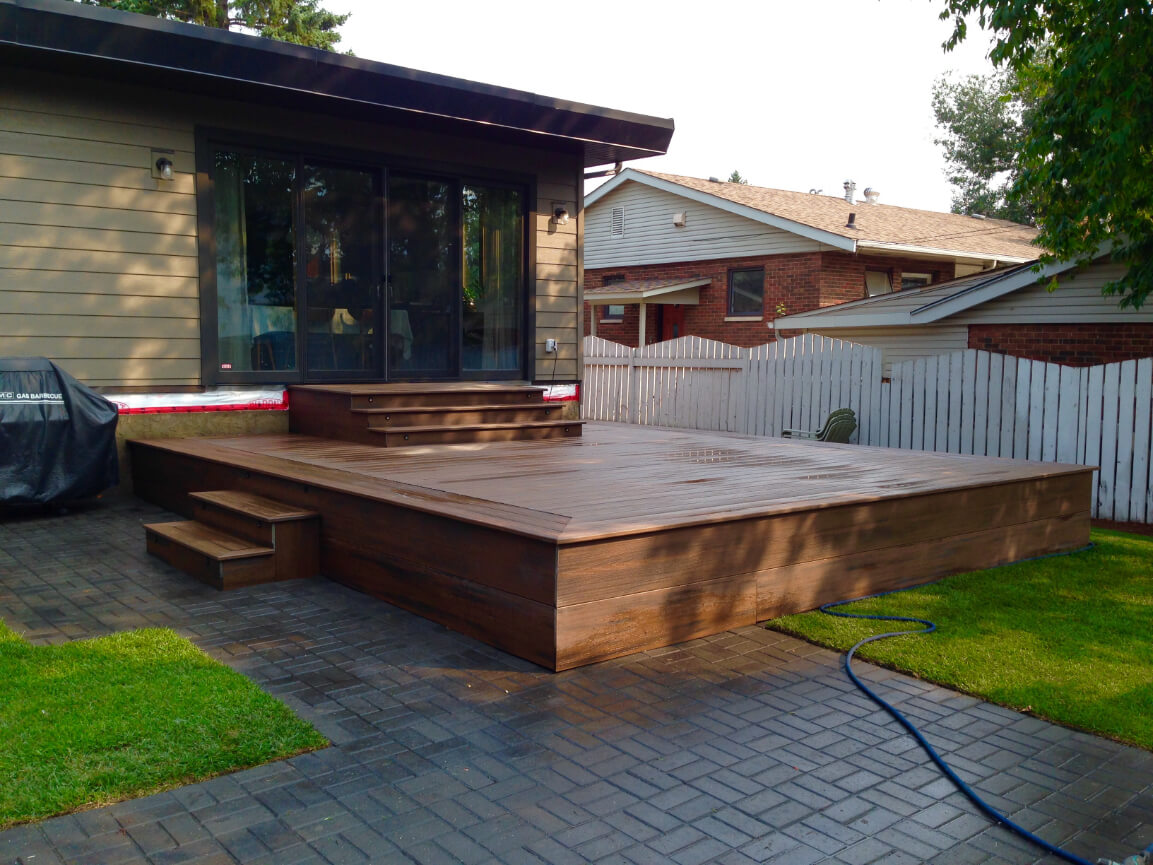 FAQ
What kind of custom pool deck options are available?
Just like with our patios, we provide our clients with a wide selection of colours, textures, and shapes to choose from for our patio stones and pavers. If you have any questions or concerns regarding the use of patio stones and pavers as the building blocks of your pool decking, be sure to contact Blue Isle for more information.
How much maintenance does a pool deck by Blue Isle require?
We understand that you may have little to no time in your day to do regular maintenance to your decking; that is why we design and construct our pool decks to be as low maintenance as possible. Besides the typical pool maintenance, our clients can enjoy more hours out of their days soaking their feet instead of taking care of their deck.
For more information about our patio decking installation process, contact our professional pool deck builders today!
Does Blue Isle provide its services outside of Edmonton?
Yes! In addition to servicing the Edmonton area, we also provide our landscaping services to St. Albert, Sherwood Park, and Kelowna.
If you live outside of our service range and would still like to inquire about our services, please be sure to contact us online or at 780-616-0512.
Do I need a permit to build a pool deck in Edmonton?
If you are planning to build a pool deck and have it elevated at 1.2m or more, then you will require a development permit. If you are building a new pool deck around an existing pool that is elevated to less than 1.2m, a development permit will not be required.
If you require assistance on your pool deck construction, Blue Isle will be happy to help and lend our expertise!