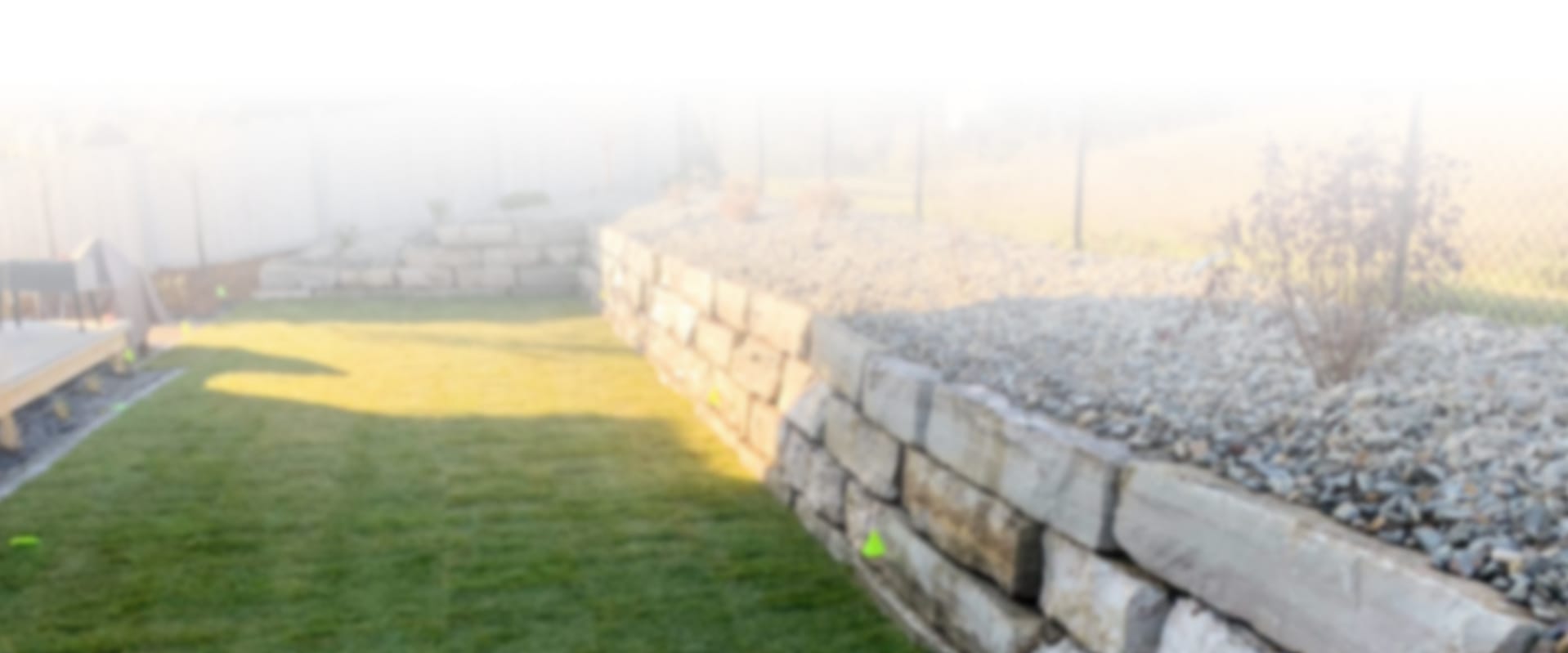 Design the Yard of Your Dreams!
Blue Isle Landscaping is an Edmonton-based, professional landscaping and hardscaping company that is fully licensed and insured. We are a family-owned business specializing in residential landscaping services such as water features, patios, retaining walls, and final grading. We also offer a complete range of contracting services for commercial landscaping projects. With over fifteen years of landscaping industry experience in Edmonton, we pride ourselves on offering personalized service and quality workmanship on each and every landscaping project.
All of our Edmonton workmanship comes with a 3-year warranty, exceeding industry standards. Amongst numerous accolades and awards, we are also ICPI certified, 5 star Google rated, BBB accredited, Techo-Pro certified, and are complemented with many more landscaping accreditations. For all of your Edmonton landscaping and hardscaping needs, contact our experts today!
We are a Professional Edmonton Hardscaping Company Excited to Work with YOU
Bridging Jaw-dropping Local Landscaping Services with Your Creative Vision
At Blue Isle Landscaping in Edmonton, we begin every project by first understanding how our clients want to transform their outdoor space. Once we have a grasp on their vision, we then move on to planning a landscaping project that not only complements their needs but achieves their dream landscape.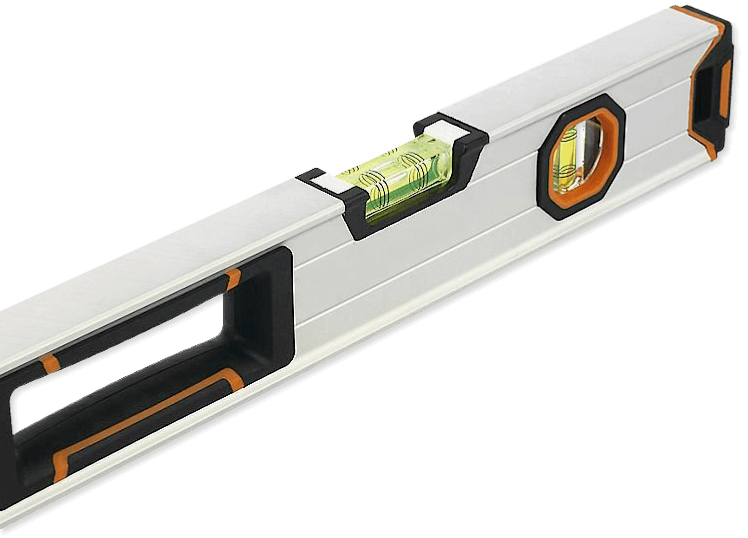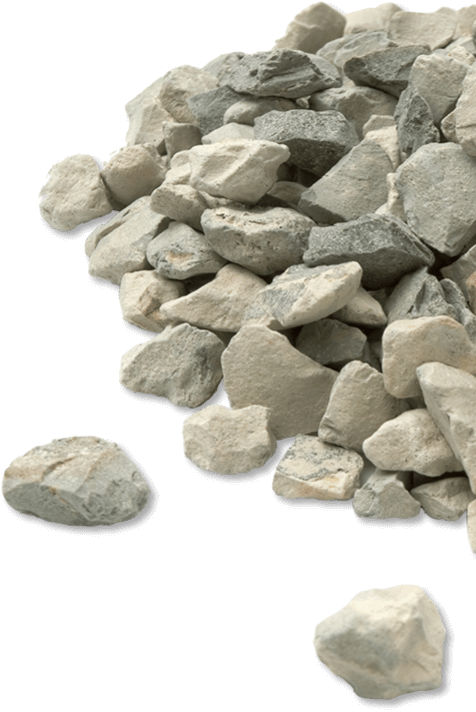 Landscaping Rooted In Family
The Isle Group of Companies is a family-owned and operated group of companies that comprises Green Isle Landscaping, Blue Isle Landscaping, and Red Isle Contracting. Although similarly named, each company offers it's own area of expertise and comprehensive knowledge.
Under the Isle Group of Companies, Blue Isle Landscaping is a fully licensed and insured, family-owned landscaping business located in Edmonton, Alberta. We specialize in residential landscaping and hardscaping services such as water features, patios, retaining walls, and final grading.
Meeting Your Landscaping & Landscape Design Expectations
At Blue Isle Landscaping, we specialize in designing and creating impeccable outdoor spaces in Edmonton. Make the best out of your Edmonton yard by spending time outside on a beautifully designed patio space. Nothing beats enjoying the few months of hot weather we get in Edmonton than being outside in the sun on your very own, high-quality patio.
Our Edmonton patio builders will design and develop a custom patio area that maximizes your available space and fits the outline of what you want your yard to be transformed into. Furthermore, we build our patios to stand the test of time in our harsh Edmonton climates using the latest innovations in patio and paving stone applications and technologies.
MEETING YOUR LANSCAPING & LANSCAPING DESIGN EXPECTATIONS
Blue Isle is proud to be a certified Techo-Bloc Pro contractor. This means we've met the Techo-Bloc Standards of Excellence, an industry-leading name in functional, durable, and aesthetically pleasing landscape stone manufacturing and products. To put it simply, Blue Isle offers the following:
Expert and professional installation methods and techniques

Commitment to customer satisfaction and top-quality customer service

Trained installation crews and consistent monitoring of job site safety

Landscaping and hardscaping jobs backed by a local company with years of experience

Contractors that are up to date on the latest design trends 
THE HIGHEST QUALITY OF LANDSCAPING MATERIALS, SUPPLIES, AND SERVICES
When you choose Blue Isle, you choose to work with a team that cares about your input. We work alongside homeowners and property managers to realize their dream visions. We take care of the logistics so you can let your creative juices flow.
In addition to our Techo-Pro certification, we are also certified Belgard contractors. For our clients, this means you get the best when it comes to paving stone materials for your patio, outdoor kitchen, water or fire feature, steps, or pathways!
SEE WHAT WE CAN DO FOR YOUR YARD!
Offering a wide selection of hardscaping services such as patios, retaining walls, pathways, and more, we're confident that Blue Isle Landscaping can design and transform your outdoor space into the perfectly-crafted yard you've been dreaming of. Contact Blue Isle Landscaping today and see what we can do for your yard!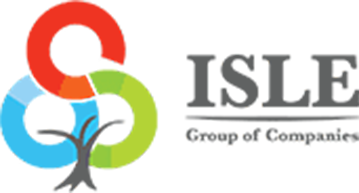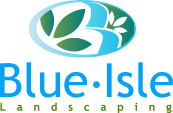 David and his crew installed our water features for us. It was our first time working with a landscaping company and it was the most easy and professional experience we could have asked for. The service and care the crew took to create both of our water features earned so many compliments on the finished product. David's crew even followed up with us this Winter to ensure our water features were properly prepared for the cold weather. Thank you! We have more landscaping plans coming up and we will definitely be using Blue Isle again!

Sherwin Goodwin
My wife and I used David and his crew to redo a section of our backyard last year. We had them excavate, lay crush and pavers for about 360 sq ft. Additionally, they had to move and match and existing slate garden wall. The access sucked as it was a long walk around our house through a 42″ gate opening, but they did it with happy faces. As a side note, the two other companies we spoke to were miserable about the access.
We did the standard thing and had quotes from three reputable companies in the Edmonton area. Blue Isle was very quick and professional right from the beginning. There were a lot of companies/individuals advertising they could do the work but this is an unregulated industry so anyone can say they can do the job. Be careful.
We didn't go with the cheapest, mostly because there were a lot of unanswered questions on how the job would progress and the availability of material. Blue Isle was the middle quote but the one that was the most complete and gave the most confidence the job would get done the way we hoped.
David didn't disappoint. He was quick to secure the material (a big issue in 2020) and then jumped on the job plan. Blue Isle is the way to go. They went over and above with little touches like handing out gift cards to the neighbours for having to use the cul-de-sac for unloading pallets of rock or fill. We even got a little care package at Christmas from them.
I've been using Blue Isle's customer service as a model/example in my own company. They are a great locally owned family business that really cares about the workmanship. Pride in workmanship is tough to find, but you get it with Blue Isle.
I'm incredibly happy with the quality of the service we received. I have been suggesting them to all my family and friends.
Kurtis Borhaven
We used Blue Isle Landscaping to complete our front yard landscaping and stonework. David and his crew were extremely professional, knowledgeable and attentive to every detail in completing this work.
We reached out to a number of landscapers before commencing this work and one of their competitors highly recommended Blue Isle to us given the scope and type of the work we wanted done. This spoke highly of their reputation and expertise.
We received excellent value for the money spent and David's communication and follow-up with us throughout the project went above and beyond what we expected and have experienced with other companies. We were so happy with the end results and have received so many compliments on the new landscaping. We highly recommended Blue Isle Landscaping and David and his team!
W Chick
Blue Isle is an amazing group of people and professionals. The work they did was amazing and was very well priced for the excellent quality they provided. The utmost professionals with an unreal attention to detail. To top it off, their after-sale service and care for their clients is second to none. I highly recommend David and his crew!
Troy Holinski
The team at Blue Isle, as well as all of the Isle Group, were extremely professional, courteous, diligent and knowledgeable in performing their work. They rescued us from an extremely bad experience with another landscaper and were a pleasure to deal with. We would wholeheartedly recommend them to anyone!
Trina Coombs
Dave's attention to detail uncompromised quality of work has resulted in a stunning driveway and side walk that will last a lifetime. This is the second project that he has completed for Sandra and myself. The two retaining walls, deck and stairs look as good now as the day they were installed.
Richard Reis
David and his employees of Blue Isle helped us plan and installed a stone patio. The work was very professional. In addition, Brian of Green Isle helped complete our landscaping. We were very satisfied with their work and would highly recommend.
Stan Poplawski
I had nothing but fantastic experiences with Blue Isle. David and his team are the best in the business at what they do. They were professional, efficient, and they do beautiful work. I highly recommend them for anyone with hardscaping and landscaping needs.
Mykenzie Mykietyshyn
I highly recommend David and his Blue Isle crew. They were very dependable, showing up on time and completing the job as promised. David was open to changes mid way though and quickly responded to my call for some minor touch ups. I love my backyard stone patio and would definitely use them again.
Kerry Shakura
David and his crew were consummate professionals and a pleasure to work with – responsive, friendly, punctual, and hard-working – seemingly rare traits in contractors these days! The quality of the work on the yard hardscaping was excellent and I am very happy with the results. Thanks, David and crew (shout-out to Austin!)
Ben Hartt
David and his team did an outstanding job to complete an extensive renovation to the exterior of our mature home. The work included grading, installing a new walkway and stairs, lighting, a large backyard patio and landscaping. This was an extensive renovation that transformed our property with improved function and asthetic. We can't thank David enough for his attention to detail and professionalism. We greatly appreciated David's committment to our project and highly recommend David and his team!
Terri Johnson
This is a local company that has been built on hard work, honesty and professionalism. David is someone who is trustworthy, is always educating himself on the products he recommends and creates beautiful work for his customers! This is a growing company that is built on Maritime values – hardworking, client-driven and community focused.
Jillian Carr
David and his crews are fabulous to deal work and perform an excellent workmanship on every project! To stay alive in the landscaping business you've need to be highly accountable, hold strong integrity, and perform quality work every time which is exactly what Blue Isle Landscaping Ltd. does for every project!! Great work David and your team! Keep it up!
Spencer Bird
Excellent experience with David and his team. So good that we decided to hire David for another project at our Cabin. David is a true professional and the workmanship is second to none. I wouldn't hesitate to recommend Blue Isle for any of your hardscaping needs. Thanks, David!
Matthew McAra
We had a wonderful experience with Blue Isle Contracting. All aspects of the job were transparent and professional. We were wanting to have our outdoor water feature brought back to life again. Blue Isle helped us to enjoy our pandemic back yard with a lovely water feature that finally worked as we hoped it would. They also go above and beyond with explaining how things work and with decommissioning pumps in the fall! Thanks!
Richard Seeger
We are super impressed with Blue Isle Landscaping and how they use social platforms to celebrate their beautiful landscape work they do in Alberta. The photos are also a great place to go for ideas when planning a yard. The family owned business has a fresh attitude and much experience with different sized projects. We love working with David at Blue Isle on his team apparel and Swag. Great Job Blue Isle!
Lisa Reid
Professional top quality service.
David and his Blue Isle team , were extremely professional, punctual, courteous and diligent in performing their work. They were able to fit us in their busy schedule and were done on time without compromising the quality of the large job they did for us. It was a real pleasure to deal with them and we would highly recommend them to anyone!
Sam Mou
We hired Blue Isle to redo our backyard patio and walkway. From our first meeting with David, we found him to be very knowledgeable, enthusiastic and professional. He had many good ideas and suggestions, and could answer all our questions. David provided an accurate estimate of the cost and start date, and once work began, we were very happy with his crew. They were professional, courteous and showed great attention to detail. In the end, the patio and walkway looked amazing (better than we imagined) and we wouldn't hesitate to recommend Blue Isle to anyone looking to improve their home.
Steve & Ileana
We are so happy to provide this review for David MacArthur and Blue Isle Group. It was a series of events and luck on our part, to have been introduced to David and his company. Our job was not 'huge' perhaps in comparison to others, but it was important for us and our home. Not only did David and his team exceed every expectation that we had, he created a beautiful outdoor space that we will enjoy for years to come.
The entire process from beginning to end was professional, on-time, on-budget, and beyond any expectations that we had. All of it impressive, but what stands out the most is David's integrity and professionalism. He is a creative thinker and solutions-oriented. His attention to his client never waivers through the process. One is left with a feeling of confidence that they are in a partnership and that the project is, indeed, a solid investment and will be taken care of through completion with every detail in check. He has an outstanding vision for what will work well and complement the space. David worked with us to find the perfect solution for our home, and we are most happy with the results. We would absolutely work with David again and would not hesitate to recommend him for any size project.
Thank you David for creating a most perfect outdoor living space for us to enjoy!
Tricia & Rick Carriere
David and his team were amazing! They took great pride in their work, were efficient ( 2 days) and loads of fun! David worked with me patiently to find hexagonal pavers for our walkway and I could not be happier. We get loads of positive compliments on the work they completely and highly recommend Blue Isle!
Dawn
My experience with Blue Isle Landscaping was very positive. David was prompt with a fair and thorough esitmate for the work proposed. The crew arrived, carried out the work in a timely, professional manner which included a meticulous attention to detail. The after results were better than I had envisioned. I highly recommend Blue Isle Landscaping for your projects.
Maureen
My wife and I met with David MacArthur in the Spring of 2019 when he was landscaping our new townhouse development in Edmonton. We wanted to have a patio installed that required a major slope stabilization. David met with us on several occasions to assist in translating our vision into reality. His team, along with his associated family run businesses (Green Isle Contracting and Red Isle Contracting) did a great job in completing the work for us, and subsequently we have had many positive comments from friends and neighbours about the visual appeal of our yard! As a result of our experience, we highly recommend Blue isle Contracting, as well as the other two associated firms that form the "Isle Group" of Companies!
Kevin
Working with David and Blue Isle was a wonderful experience; David is so personable and really listened to what I wanted, while also providing professional advice. He made me feel a part of the planning, and executed the job in a timely manner, while keeping everything organized and tidy. Thanks to Blue Isle I now enjoy using my back yard again!
Jillian
Love our yard! Prompt, accommodating, easy to deal with – just all around nice people. We are having David and his crew back in 2020 for Phase 2. We would highly recommend them – 10 stars out of 5.
Rick
Blue Isle is great to work with for any yard project, big and small. They show up when they say they will, they give an accurate quote, and the work is excellent. I have had them to a parking pad, a fountain, paving stone work, and a sidewalk. I highly recommend them.
Leanne
I can't say enough about David and his team. The quote he delivered was well below all of his competitors, and the finished product is more than my wife could have imagined. All aspects of the job were handled professionally, from the quote to the on-site work. I would recommend Blue Isle to anyone without hesitation.
Peter
Project was to remove the grass and replace with mulch. They finished in just two days and the yard is transformed from an eye sore to a simply beautiful front. Service was very professional. Highly recommended! Thanks team.
Aaizah

Frequently Asked Questions
What services are offered by Blue Isle Landscaping?
Offering a wide selection of hardscaping services such as patios, retaining walls, pathways, and more, we're confident that Blue Isle Landscaping can design and transform your outdoor space into the perfectly-crafted yard you've been dreaming of. Contact Blue Isle Landscaping today and see what we can do for your yard!
Why choose Blue Isle for my next landscaping project?
Blue Isle Landscaping is a fully licensed and insured, family-owned business that specializes in many residential landscaping services. With over ten years of experience in the industry, we pride ourselves on offering personalized service and quality workmanship on each and every project. Our process begins with taking the time to understand our client's requirements and vision. When we have sufficiently understood our client's project request, we move to planning a project that complements their needs.
What sets Blue Isle's patio building process apart from other patio builders?
At Blue Isle Landscaping, we overengineer our patio building process to maximize our client's satisfaction and create impressive, long-lasting installations that are unique and unparalleled. We not only focus on attention to detail and efficient installation but also provide impressive finishing touches such as recessed lighting, different colours and textured inlays and water-sealing technology on our patios. Our timeless and unique patios are built to withstand harsh Alberta climates to avoid costly replacements or repairs. In short, we go above and beyond building a standard patio and focus on combining our client's vision with state-of-the-art installation techniques.
What are the advantages of installing a paving stone driveway instead of traditional concrete?
In addition to providing your driveway with a unique, aesthetically pleasing interlocking paving stone driveway that adds character and class, these alternative stone options are more resistant to cracking than asphalt or poured concrete. Each piece of an interlocked paving stone area has room to expand and contract in response to any dramatic weather changes in a way that concrete does not. Additionally, in the event of cracking or breakage, paving stones are easy to replace instead of costly repaving.
How much do driveway installation services cost?
The cost of installing a new state-of-the-art driveway will depend largely on the type of paving stone you select, and the size of the installation required.
How can I obtain a quote on Blue Isle's services?
If you would like to obtain a quote on driveway installation or other services, contact us today either by phone, email or through our website. We look forward to making your landscape vision a reality!
How does Blue Isle guarantee their work?
All of our Edmonton workmanship comes with a 3-year warranty, exceeding industry standards.